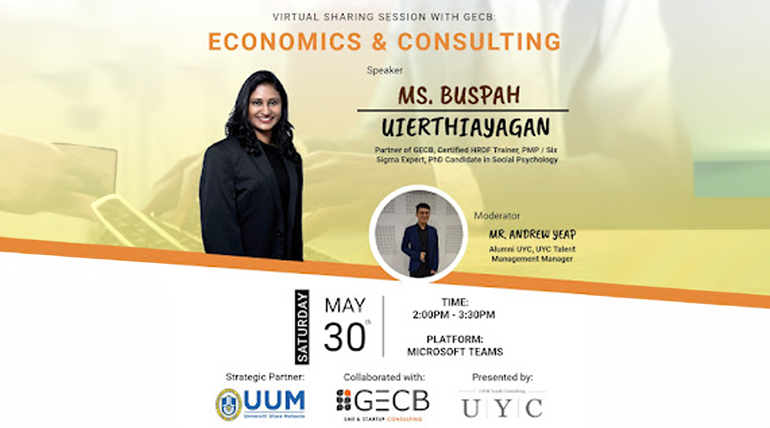 May 21, 2020
Undoubted that small- and medium-sized enterprises (SMEs) will be the hardest hit from the current Covid-19 pandemic – GECB together with UUM-UYC, we are sharing the essential business survival guide for such crisis. Our GECB Partner Ms Buspah will be sharing tips on managing crisis particularly the way we do selling and management in new norms.
Buspah has significant exposure in multinational company environment for the past 15 years. Throughout her career, she has held many roles such as Head of ITIL processes, Head of Global Project Management Office managing global team and Global Project Manager managing IT projects across industries including oil & gas, retail, logistics and so on.
Her highest achievements include managing an automation project where she transformed manual works to automation. Apart from that she has standardized global project management processes and ITIL processes throughout the organizational globally.
Please click the link below for registration.
https://forms.gle/qE2iaAZTJH9w1AzY9
#gecb #uum #uyc #uumuyc #entrepreneur #survivalguide #strategy #consulting #consultancy #covid19 #lockdown