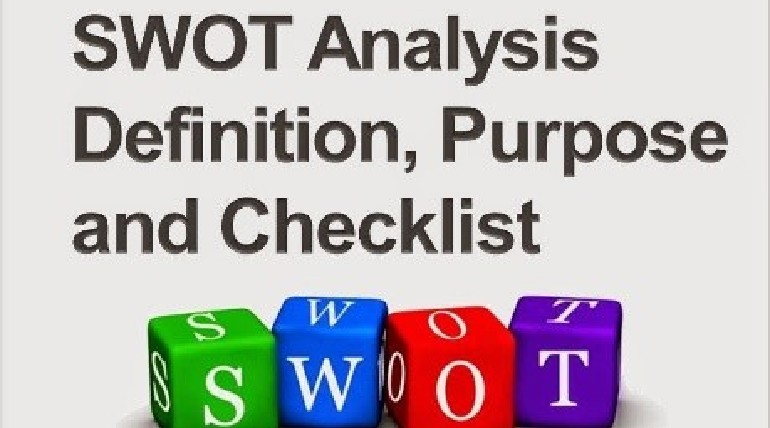 January 30, 2015
When examining the feasibility of a new business idea or a product, a widely known analytical framework called SWOT analysis can help business owners and managers to determine potential risks and returns. SWOT, part of the feasible studies we do at GE Consult, it stands for Strengths, Weaknesses, Opportunities and Threats.
SWOT has its long history where the latter was founded by business gurus like Edmund Learned, Roland Christensen, Kenneth Andrews and William Book in 1960s. In short, SWOT is an analytical framework that can help your company to decide the most suitable company direction, determining its most promising markets.
In our experience on developing countless business plans at GE Consult, this analytical framework really helps and leads to business direction through evaluation of both internal and external influences, and represents the foundation of any successful business plan, be it a franchise business plan, internal business plan, investor-grade business plan or so. Unquestionably, SWOT analysis works so-well if it is assessed together with your 5P marketing mix and brand portfolio matrix (see figure below).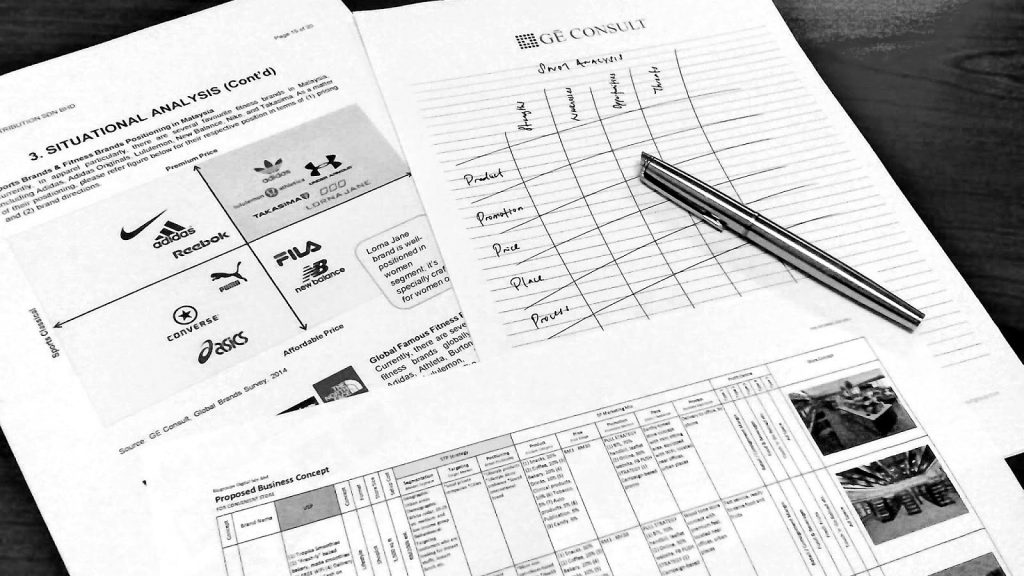 Nonetheless, there are many small and medium enterprises (SMEs) do not know how to appropriately practise a SWOT analysis. Here how I define SWOT analysis in layman's terms: "SWOT analysis is a framework helps to capitalize your strengths, suggest subcontracting where you are weak, put emphasis on opportunities while inhibiting threats." So, how to do SWOT analysis? Hereunder I shared is a checklist to begin.
SWOT Analysis Checklist
Draw a four-quadrant framework, insert Strengths, Weaknesses, Opportunities, and Threats onto each quadrant.
Invite key employees from key areas of your business, according to 5P marketing mix such as Product, Promotion, Price, Place, People, Process, and Pace.
Ask participants to collect relevant information affecting the business.
Decide an appropriate person (can consider external parties) to facilitate the brainstorm session to identify the strengths, weaknesses, opportunities and threats facing.
Invite all participants to attend the brainstorm session to identify the strengths, weaknesses, opportunities and threats facing.
The facilitator to moderate the brainstorm session, and try to draw out the strengths, weaknesses, opportunities and threats facing.
To review internal factors (e.g. marketing, management, finance and HR, operations) to identify strengths and weaknesses.
To review external factors (e.g. direct/indirect competitors, customers and suppliers) and the current market environment to identify opportunities and threats.
To identify additional information you may require to carry out further market research.
To evaluate the significance of your SWOT analysis, and identify areas where you have a competitive advantage and disadvantage.
To create an action plan to tackle weaknesses, leverage on strengths and opportunities and deal with threats.
To utilize SWOT analysis and action plan as an assessment tool for your 5P marketing mix and brand portfolio matrix before any decision making, so that your decisions will fit what your results will suggest.