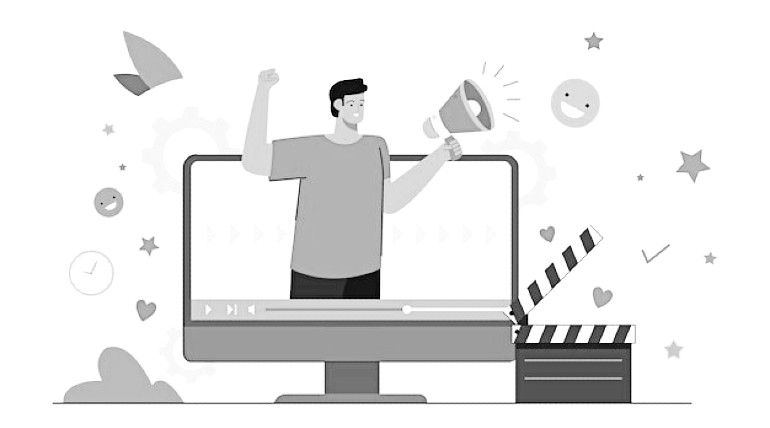 May 13, 2012
Consumption of online video is on the rise, and it's still counting!
To date, YouTube is undeniably the largest video sharing site, with the incredible 2 billion streams per day, making YouTube the definite place for getting your promo videos published on. Let's get the video marketing party started.
According to Alexa.com, YouTube is the 2nd highest trafficked site globally. Study also estimates that about 60 million unique viewers per month with a community base of predominately gen-Y viewers. The amount of time they spend watching online video is growing, their attention and engagement is higher than traditional broadcast, and video views consumed up to 5-6 hours per day, according to study.
So, how the chips fall either on the traditional TV or online video remains unforeseen. Until then, making wise, strategic choices for your own marketing mix requires understanding exactly what video is.
Video marketing is a topic of importance to help you grow your business. Online video is definitely still continuing to grow as time moves on. Here are FOUR main reasons video marketing is very important to any business in the world, big or small.
People Love Watching Videos
Most people would rather watch a video than have to read a several hundred word count article. That is the truth and if your company requires lengthy time to explain a product feature or benefit, it's ideal to take the time and explain in a video as the audience will respond with much greater force.
If you upload your videos into YouTube, and optimizing them with attractive titles, descriptions, and the use of links where you can, chances are that specific video will become a great candidate to really increase in rankings for your videos and websites (your company and brand too).
The digital and online video sharing technology is relatively new compared to older forms of marketing medium. My suggested sites like YouTube are growing in power and strength and many businesses are currently leveraging the amazing technology for opportunities that exist in helping to grow their business, brands and products.
Videos Recreate the In-Store Shopping Experience
The digital age has allowed consumers to shop from the comfort of their home, shoppers have lost the ability to actually feel and see products in person. So, the detailed demo videos are essential that explain the products, customers do not feel as if they have lost that in-store experience when shopping online.